6 Signs It's Time To Create Your Digital Course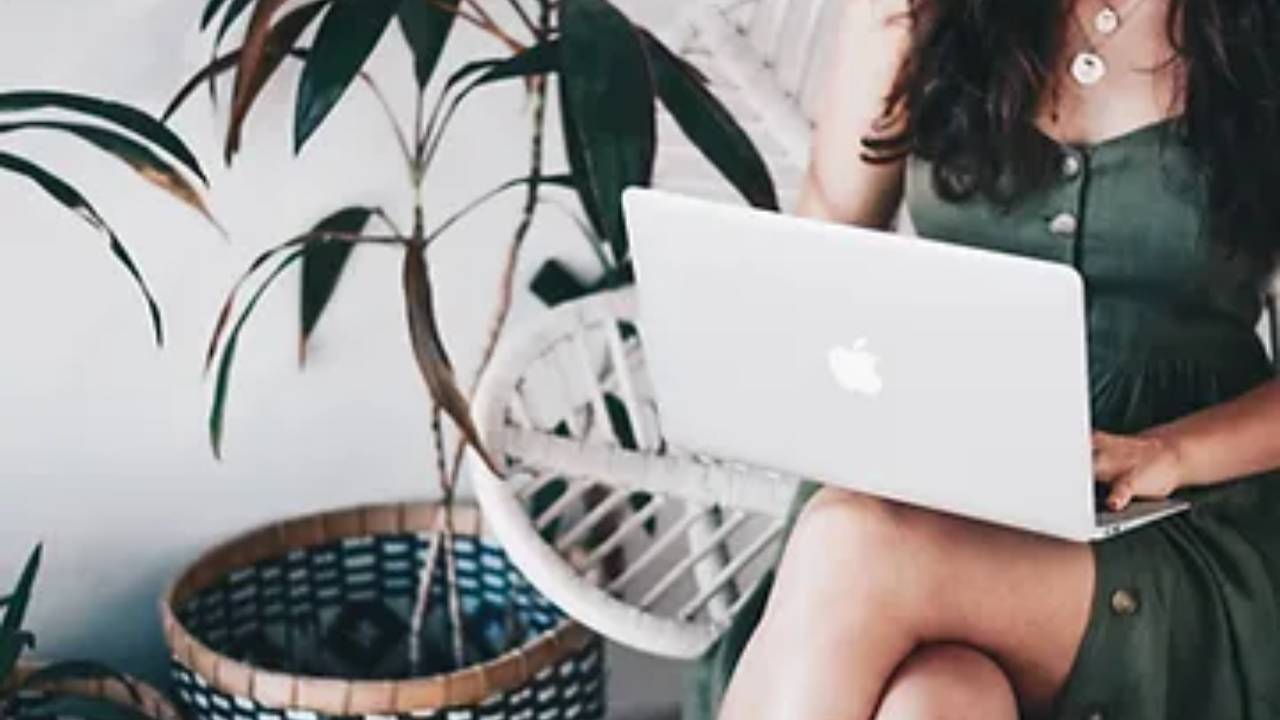 Are you looking to make your mark in the world of digital education? Have you been considering the potential of turning your expertise into a digital course? If so, you're likely wondering if the time is right for you to take the leap and create a course of your own.
We're here to help. From understanding why now is the best time to leverage digital education, to examining the key traits successful digital content creators have, in this blog post we'll give you the insight you need to determine if now is the right time for you to create a digital course of your own.
So, if you're ready to take advantage of the ever-growing and lucrative digital education industry, follow us as we explore the 6 key signs that it's time to create your digital course. Let's get started!
6 Ways To Know If You're Ready To Create an Online Course
1. You realize you have a lot to offer and want to unleash your inner self
Do you have a wealth of knowledge that is ready to be shared with the world? Are you already helping clients and colleagues with their questions and problems? If so, it may be time to consider creating your very own digital course.
Realizing you have a lot to offer can be quite empowering. You know that your knowledge could change people's lives and now it's just a matter of delivering it in an organized manner. With the help of a digital course, you can package up all that information into something that is easily accessible for anyone who wants to learn from you.
Creating your own digital course is a great opportunity to share your expertise with other people who might not otherwise have access to it. Plus, it gives you the chance to make some extra money while doing something you love. If any of this sounds like something worth exploring further, it could be a sign that it's time to create your own digital course!
2. When you see an increase in demand in your one-on-one sessions and physical time
Bogged down with lots of one-on-sessions and inquiries from your customer? Forced to do physical activities that sap you and cause burnout? A digital course is a perfect way to reach these people and provide them with the answers they need—without taking up all your time with one-on-one sessions.
You also get to share your knowledge without using up large amounts of your physical presence and energy. Plus, once you have created the course itself and published it, you can continue selling it for years, allowing you to produce significant revenue with minimal additional effort on your part.
Additionally, when you create digital courses, you are able to package your years of experience into a comprehensive course and sell it for a price that reflects the value that it provides.
So if you've been seeing an uptick in demand for your services, why not capitalize on this by creating a digital course? It can be just what you need to take your business to the next level.
3. You are already providing solutions for your audience and getting tangible results for them
Are people already coming to you for your expertise? Do you get results for them? Do they continuously come for your services and also refer you to others? If this is happening increasingly these days, it could be because you're naturally helping people get a result that works for them– and that's an amazing thing! And that's a really good sign that it's time to create your digital course.
This is where creating a digital course comes in. You'll be able to take what you already have—your expertise—and turn it into something bigger, like specific resources or interactive material that allows people to get help whenever and wherever they need it.
Now, you have the power to reach even more people and help even more individuals achieve their desired outcomes (phew!). Who doesn't love feeling like they're making an impact? That's why creating a digital course can really make sense of things.
4. You've developed a wealth of content on your subject and your audience is eager to take it to a greater stage.
If you've already created a ton of content on a particular subject and you have an engaged audience ready to take it to the next level, then it might be time to create a digital course. It's no secret that there is a lot of content out there, so if you feel like you have a particularly unique angle or story to share, then creating your own course is a great way to stand out from the crowd.
Creating your own digital course can help accelerate your business growth in several ways. First, you can monetize your content by packaging it into an online course and charging for it, which could lead to more passive income. Second, having an online course also solidifies yourself as an expert in your niche, increasing customer loyalty and creating brand authority. Lastly, your digital course might attract new audiences as well who are looking for authentic and quality information on the topic — maximizing your revenue potential from more than one source.
So if you've already established yourself in an area of expertise with consistent blog posts and articles, and are seeing people engaging with that content — it may be time to consider turning that knowledge into a digital course. Doing so could open up multiple new opportunities for income and brand recognition that you wouldn't have otherwise.
5. You are excited about the course and sharing your knowledge with your audience and the world at large
If you've been thinking about creating a course, but haven't taken the plunge yet, it's likely because of one of two reasons: a) you don't know how to start, or b) there's no excitement around the course. If the latter sounds like what you're going through, then it's time for you to start that project and create your digital course.
When you're excited about what you'll be creating, then that enthusiasm will carry through to your students and be contagious! When you can feel the motivation and passion for the course behind each instruction, it will reflect in how others perceive what they learn from your course.
Just having an opinion or knowledge on the subject doesn't mean anything if there's no spark there. Your students need to feel that enthusiasm from you in order to stay interested throughout the course. Plus, with passionate emotions in tow, it's much easier to communicate your message with conviction and passion. Once again this creates an environment where people are engaged and motivated with your content—which leads to great sales in the end!
6. You desire more liberty and that could be freedom in your finances, time, location, or everything.
Do you feel like you don't have the same freedom that you used to have? If so, it could be a sign that it's time to create your own digital course.
Creating a digital course can give you more freedom in your life, whether it's in the form of time freedom, money freedom, location freedom, or all the above. When you create your own digital course, you are able to make more money on your own terms and have the ability to work remotely from anywhere in the world.
With digital courses becoming increasingly popular and accessible, they're helping business owners grow their businesses and diversify their offerings at an incredibly rapid rate. Here are the best 11 course platforms ever.
This not only increases your financial stability but also gives you the freedom to put your energy into other projects or activities that bring you joy.
Set yourself up for success with a robust digital course creation process—and Just Know How can help with that!
Conclusion
If you have an idea, have experienced success with teaching, have the commitment to create consistent content, and have thought through the sales process, you're ready to start creating.
Creating a digital course will be challenging and require hard work, but if you stay consistent with your goals and stay true to your passion, you'll be able to reach a new level of success and leave a lasting legacy. If you're ready to take on the challenge and create your own digital course, Just Know How can help you every step of the way.