Client Love + Success Stories
David Seal | Top Yacht Broker & YouTube Influencer in the Yacht Broker World
Stephanie's Just Know How website is clear, transparent, and well-designed. Her service has been exactly what I needed to get my online course off the ground and keep it flying. She shares my desire to make my business a success and continues to be a valued partner.
Visit his YouTube
Feeling the love ❤︎
FROM JUST KNOW HOW CLIENTS
TIFFANY BASTIAN, BASTIAN ACCOUNTING
I just recently utilized Stephanie during my course launch. Stephanie is amazing, so organized and creative! She was able to help me bridge all my course launch gaps. She is so supportive and knowledgeable with course launch tactics.
Inna Topiler MS, CNS 

Owner Complete Nutrition And Wellness
 I worked with Stephanie over the last six months to create and launch my course and it was the best experience. I am so happy I found her and don't know how I would have done this without her. She literally helped me with everything as it related to the course. In our initial call, she helped me decide on the best course platform to use and then made a project plan for everything. As I started recording, she edited and combined my slides and audio into my videos. She set up my kajabi with all my course details, loaded everything, connected it and did all the necessary set up. I wouldn't even know the first thing about how to begin and if it wasn't for her this course would not be here. She is so easy to work with and was always available for everything that I needed even though we are in different time zones.  She is extremely responsible, responsive and professional. I can't recommend her more!!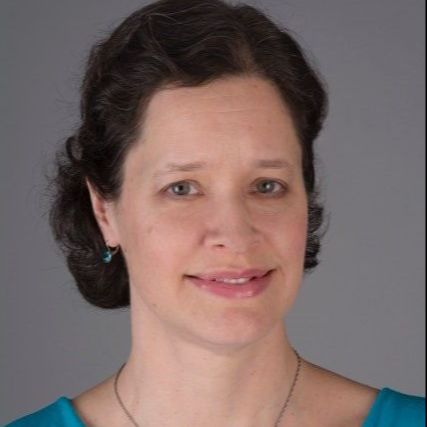 Jessica Fromuth - Whole You Fertility
Stephanie has done just about everything for me. She has created my website, including all of the visual and technical aspects of the site. She has worked on marketing plans with me. She has created and posted social media posts for me. And she has been general support for me as I have developed my business. There is no way I would have been able to get so far without her. 
Stephanie is professional, reliable, highly competent, and just plain great at what she does. Especially the visual/graphic design end of things.  I always love what she comes up with for me. I can't recommend her highly enough!
"
I could NEVER have done this without her.

"

I reached out to Stephanie because I needed help creating and launching my digital course. I had the big-picture vision and passion for what I wanted to create but lacked the tech know-how to turn that vision into a digital product. Stephanie filled in all the gaps (even the ones I didn't know I had).

She is always ready and willing to take tasks off my plate and explain things to me. She demonstrates clear expertise in the world of digital courses and I am so fortunate I found her! With her help, I have welcomed nearly 200 students into my online program.

I could NEVER have done this without her. Stephanie is a clear communicator, extremely timely, and skilled. She is also a trusted ally and a member of my team. As a solopreneur, struggling with tech... hiring Stephanie was like a huge weight lifted off my shoulders. I would recommend her 1000%
Laura Patterson 
Hand Grown Greens
Client since 2021
MARIA GAMB, best seller writer,
leadership professional
Stephanie is an amazing partner to have in their business. She's incredibly organized with systems and methodologies that make workflow flow. Always on the cutting edge of the ever-changing social media landscape, it's a relief to have been able to comfortably hand this portion of my business over to her capable hands. She is always creative in her thinking, has a very straightforward approach, and is a delight to work with.
MIKE BROWN, AWARDED PHOTOGRAPHER
We're a UK-based online training course provider and we're absolutely delighted with Stephanie's service at Just Know How.

We'd previously used Keap and CustomerHub and had been advised to use Kajabi as a simpler platform for users and content providers. Nevertheless, all new platform have their intricacies and unknown blind spots. We felt Stephanie utterly knew the program and also had good enough knowledge of our old platform to make the data migration relatively painless..!

She advised on style and marketing and was pro-active and quick in the transfer process. We'd definitely use her again and our users are finding Kajabi a great experience which makes it win-win all around.
"
Stephanie's website design capabilities were nothing short of impressive.

"

I had the pleasure of working with Stephanie as my virtual assistant, and I must say, she was instrumental in elevating my online presence.

Stephanie's expertise in podcast production was exceptional; she not only streamlined the process but also enhanced the quality of my podcast, ensuring that each episode was polished, professional, and perfectly aligned with my brand's voice.

Her skills extended to the realm of video content creation for YouTube, where Stephanie showcased her creativity and technical proficiency. She understood the nuances of engaging video content and executed each project with finesse, significantly increasing the visibility and reach of my channel.

Furthermore, Stephanie's website design capabilities were nothing short of impressive. The website and landing pages she created were aesthetically pleasing but also user-friendly and intuitive. Her work effectively captured the spirit of my coaching practice, making the core message resonate with my high-achieving female clientele.

In a nutshell, Stephanie's contribution has been a game-changer for my online strategy. Her assistance allowed me to focus on what I do best — coaching and empowering women — while she expertly handled the digital facets of my business. I am immensely grateful for her support, and I am confident she would be an asset to any team seeking a dedicated and skilled virtual assistant.
Brittny King 


Life Coach
¨I found it very easy to communicate with her and she was always quick to respond to my queries or suggestions.¨
I hired Stephanie to help me launch my first digital course, in particular for the tech side of things. I got the sense straight away in our initial call that she is kind, committed, compassionate and very knowledgeable. I found it very easy to communicate with her and she was always quick to respond to my queries or suggestions. I found it quite fun to work with her (we had as good laugh at times) but at the same time she is extremely professional and efficient at what she does. She walked me step-by-step through the whole process of launching my course—uploading the course lessons, creating the sales page, setting up and monitoring the live webinars, creating all the pre and post-webinar email sequences. She also transferred my email list from Mailchimp to Kajabi and created a series of Loom instructional videos to help me use the new platform. She also changed all the lead magnet sign-up forms on my WP website to integrate with the new platform. Stephanie more than fulfilled my expectations. Her work was always delivered promptly (at times I was amazed how quickly!) extremely professionally and, as I said before, with good humour. Another thing I loved about working with Stephanie is her directness and her honesty. If she thinks something isn't a good idea, she'll tell you straight. :) If you are thinking of hiring Stephanie for your next project, go for it!! You'll be glad you did :)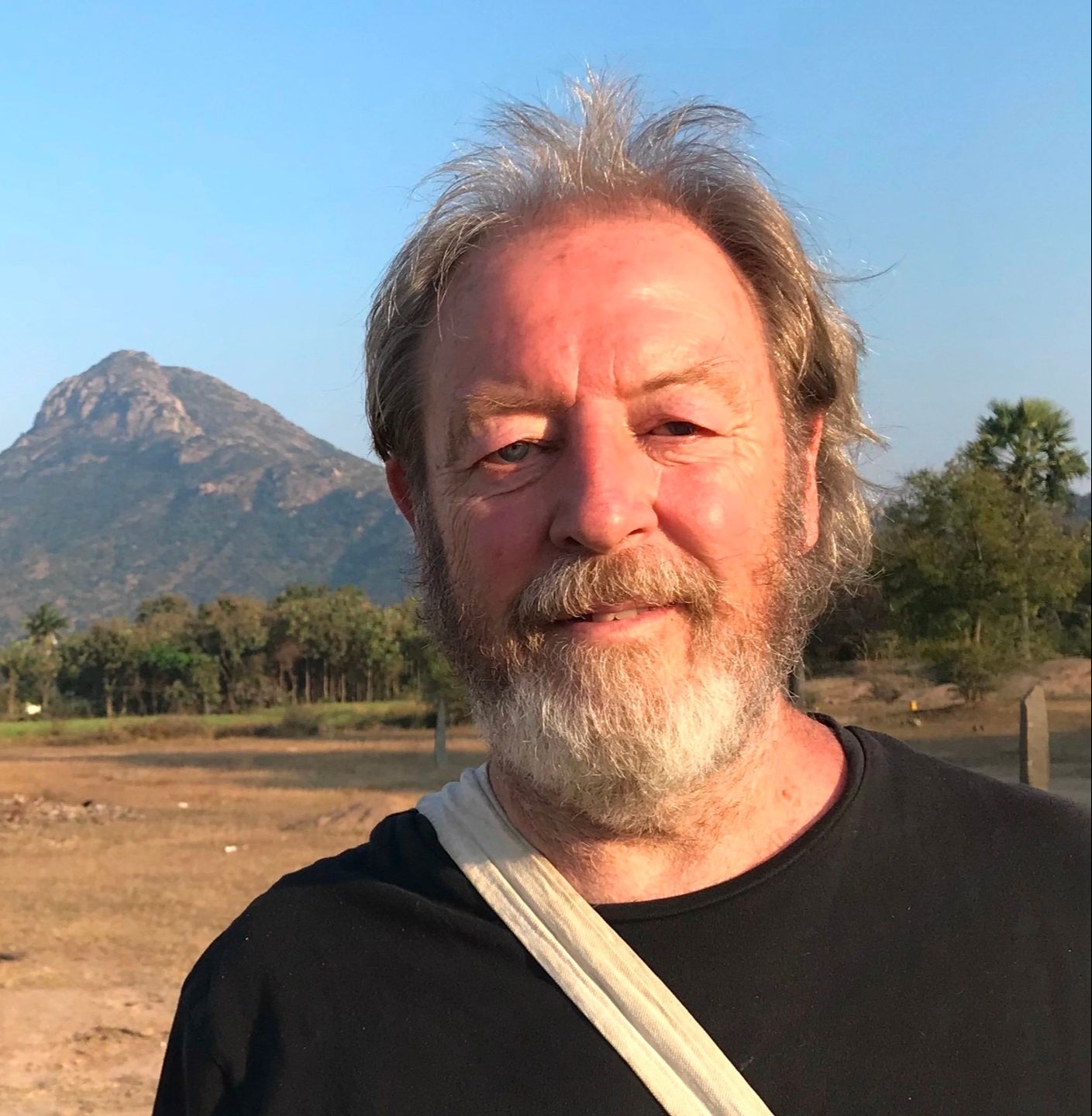 Richard 

Paterson
Think Less Grow Rich
¨

We enhanced the online visibility

¨
It was inspiring to collaborate with Stephanie on numerous marketing and social media challenges. We enhanced the online visibility of @Novagraaf through her smart and effective solutions. A must-go-to marketing professional if you need to get creative things done. One thing.. she doesn't like rainy days.
Max Hübner



Managing Director Novagraaf